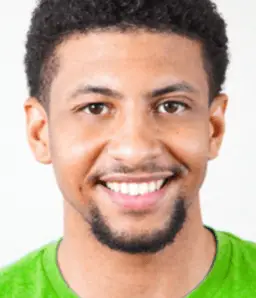 Hey guys, Mike here!
I am a 32-year-old single father who does affiliate marketing fulltime with having 2 amazing daughters!
I was actually a fulltime developer who used to have a 9 – 5 about 2 years ago.
One day, I get a call from one of the HR departments telling me that I was getting laid off. I was seriously devasted because I didn't have much money saved up and I had a family to provide for.
So, I was devastated that day, I hit a new low point in my life. I was trying to apply to many jobs as I possibly could. I ended up getting a job at one of the local 7-11's in my area.
It truly sucked because I was making somewhat okay money and now due to circumstances, I had to work a minimum wage job. After that, I ended up getting divorced due to having money issues.
I was truly at a low point in my life.
So, I went online and since I knew how to code I tried to look for freelancing jobs I could do to help make some additional income. I came across an article about affiliate marketing and how people were making great money online just by recommending products they love and use.
I was sceptical at first but, the thing is I was at such a low point in my life that I would have done almost anything to get out of my crappy 9 – 5 job.
I wanted something that would allow me to not live paycheck to paycheck, not have a boss which tells me what to do, not have to worry if I am going to be able to provide for my family or not and have time to spend with my family. My daughters mean everything to me.
They make me drive to work harder and improve my life.
Soon, I realised that a 9 – 5 would never allow me to have a great income, spend time with my family and work for myself.
So fast forward a couple of years and now, I am a full-time internet marketer.
I am privileged to not have to worry about money, not have someone tell me what to work on and most importantly have plenty of time to spend with my family. (I can also travel the world but, travelling is not my thing.)
Along the journey, I had a lot of gurus pitching me what the best fly by overnight millionaire courses telling their "secrets" and frankly, I am sick of this. Even now, I see a lot of people creating guru courses which cost thousands and thousands of dollars which promise you a LIFESTYLE rather than providing any sort of real value.
And that my friends, is why I created this blog. Not just review these overnight millionaire guru courses but, to review the software, tools and courses which have helped my business grow and also, call out those purely crap courses, software and tools which decide to take advantage of people.
My goal with this blog is to review products that I genuinely believe in and not what a lot of people do online who promote crappy products which they themselves would NEVER use.
I wholeheartedly believe in recommending only the best of products while shaming others which try to take your hard-earned money and provide you with very little. I review everything from software tools, WordPress & Shopify themes to flyby guru courses which I frequently call out.
I also plan to share different ways you guys can make money and go over legitimate business opportunities to make money online.
So, I hope you guys can experience the same level of success that I have.